FOR ALL YOUR BANKRUPTCY NEEDS
If you are like many Clevelander's today, you may be in a situation where you are overwhelmed with debt, having difficulty making your mortgage payments or are considering some form of debt relief such as short sale, consolidation, settlement or even bankruptcy.
GIVE ME A CALL
Please give me a call. I will be sure that you are fully informed of the consequences of your choices. Whether you need bankruptcy, foreclosure assistance, short sale, or just trying to save your home, you have to understand how this will effect your future. (440) 447-0331
I'LL PROTECT YOU
I will personally make sure that you get the best information and treatment. Being in debt and fighting for your home is a very trying time. You need someone who will be able to explain your rights and help you and your family rebuild. I look forward to being your trusted advisor and assisting you in making the decisions you need.
YOUR TRUSTED ADVISOR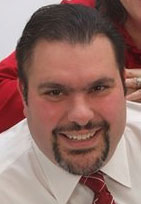 CLEVELAND BANKRUPTCY LAWYER
For All Your Bankruptcy Needs
If you are like many Clevelander's today, you may be in a situation where you are overwhelmed with debt, having difficulty making your mortgage payments or are considering some form of debt relief such as short sale, consolidation, settlement or even bankruptcy. In any of these or similar matters, it can be difficult to determine what course of action you should take to seek relief. This is where we advise discussing your financial situation , your concerns and your goals with an experienced Cleveland bankruptcy lawyer. This is a potentially sensitive and complex matter that will have lasting effects on you and your family. With the right information and advice provided to you by an honest legal professional, you have the opportunity to make a decision that will positively impact your finances – and put your concerns to rest.
Thousands of residents in the Cleveland area are facing difficult times due to our current economic conditions. Whether you have been affected by a job loss, divorce, medical expenses or overwhelming credit card debt, you may find yourself unsure of what your next step should be. Having to confront handling your finances can be a difficult thing to do, but ignoring them can lead to dire consequences. With the help of a caring and dedicated bankruptcy attorney at the Russo Law Firm, our firm will work closely with you to determine your financial situation and recommend the best option for your circumstances. Our bankruptcy attorneys in Cleveland will not speak to you in complicated legalese, instead they will explain in simple terms the options for relieving your financial situation. Scheduling a free bankruptcy consultation is your first step towards peace of mind and eliminating your debt.
Many people assume that bankruptcy should never be an option, buying into the many bankruptcy myths that surround the process. It appears complex, frightening and may seem insurmountable, something you can never come back from. This is not the case, however, and the myths should not be believed. With the proper guidance and experienced legal support of a knowledgeable Cleveland bankruptcy attorney, it doesn't have to be the end of your life, but rather a way to begin the next chapter of it. By sitting down and evaluating your situation with you, your lawyer will be able to help you decide whether a Chapter 7 or a Chapter 13 would be a better fit, as well as help you understand all of the aspects caused and affected by it, including foreclosure, credit card debt and life after bankruptcy. By thoroughly and completely comprehending both the process and all the ramifications, you can feel more comfortable as your begin to navigate through it with the help of your bankruptcy lawyer at your side.
Dealing with Bankruptcy in Cleveland, OH
When dealing with bankruptcy, there will be many decisions to make. A thorough and complete review of your finances will be conducted, along with a confidential and detailed interview with you to assist in determining the strategy that will be used to once again obtain your financial freedom. With the right approach, you can experience the many benefits that bankruptcy or other forms of debt relief can offer you while mitigating any potentially negative results.
Our firm can provide you with information and legal expertise in virtually any area related to bankruptcy. Any one of these important topics may have a significant impact on your decision to file for bankruptcy or to seek an alternative route for debt relief. We understand that Chapter 11, Chapter 7 or Chapter 13 may not be the right option for every client, and that is why our legal services are based upon a foundation of personalized attention and dedicated client service. When you work with a bankruptcy attorney at our law offices, you can rest assured that we will offer you information that is pertinent to your unique case as we guide you in making the right decision for YOU, your family and your future. We also welcome you to view helpful videos about bankruptcy.
Eliminate Your Debt
At the Russo Law Firm we understand what a trying and stressful time you are likely going through. It is never easy to file for bankruptcy, but with the entire process explained to you, it can become simpler for you to make an informed decision as to what option will work best for you. Not only can we help you make the initial decision of whether to file, but we can also guide you through the process of filing for bankruptcy in order to ensure your rights are well-protected.
Our firm has been helping the residents of Cleveland and the surrounding communities for over 10 years. Our legal staff provides you with personal attention and focuses on bankruptcy and foreclosure law, so that you know the attorney helping you is well-versed in all aspects of bankruptcy. We strongly advocate regular face to face appointments until your case is resolved. Your attorney is always available to answer any questions you may have about the current status of your case. We are not satisfied until you are satisfied.
To discuss your options, contact the Russo Law Firm for a free initial consultation.
The information on this Cleveland Bankruptcy Lawyer website is for general information purposes only. Nothing on this should be taken as legal advice for any individual case or situation. (c) 2011-2013 Russo Law Offices, LLC
Office: 21380 Lorain Rd, Fairview Park, OH 44126
Licensed to practice law in the State of Ohio and Federal Courts.
Servicing Cuyahoga County, Lorain County, Summit County, Medina County. We are able to service the foreclosure and bankruptcy needs (Chapter 7, Chapter 11, or Chapter 13) in entire State of Ohio via online consultation and relationships with attorneys across the entire state of Ohio.